This was the Twitter photo attachment today by Treasurer Tim for his "Strong Choices" forum in Townsville. Empty seats apparent. I registered
online
for the Cairns forum where I was advised there would be subsequent notification by email. Nothing.
Until subsequently an email the day before to which I didn't click respond so didn't link to the 'ticket'. Oh well, nothing missed.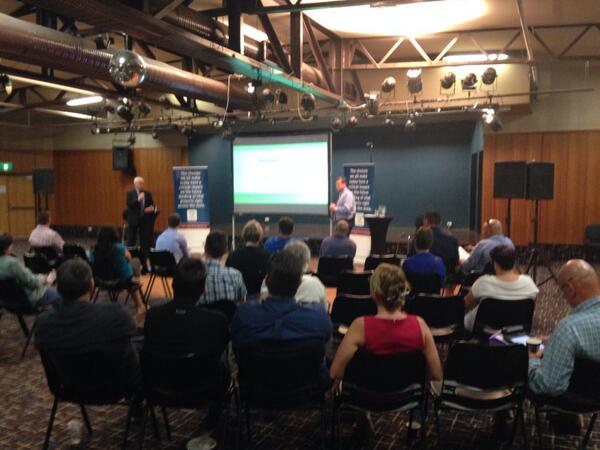 Links:
Failure of Strong Choices now obvious – missed chance to persuade on asset sales
; "
Strong Choices" backfires
Update: Guardian Australia has jumped on the bandwagon with an interactive feature to enable you to fix the national "budget emergency". I didn't have any problem coming up with a substantial surplus without any GP fee or deficit levy, although don't expect any of my measures to be in tonight's budget:
Budget 2014: how would you cut Australia's deficit?